Alice Springs Supreme Court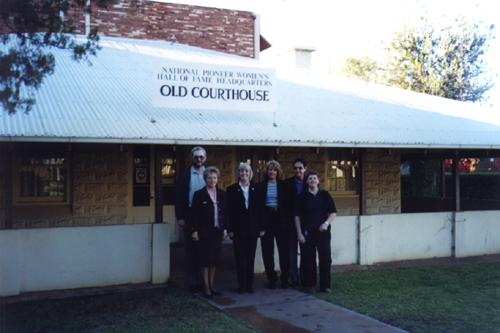 The old court house depicted above with local court staff, was occupied in the sixties until the courts moved to the new building below in 1980. In about 1977, a second office and court room were used in the Asreal building which was located down Parsons Street so that a second Magistrate could be accommodated. This was after a number of years of holding court on the verandah of an old commonwealth residence, where the DD Smith Park is now located.
The current Alice Springs Law Courts depicted below, was built by the Commonwealth of Australia and handed over to the Northern Territory of Australia on 9 July 1980 by the Attorney General, Senator P.Durack QC, and accepted by S.B. Calder, the Member for the Northern Territory.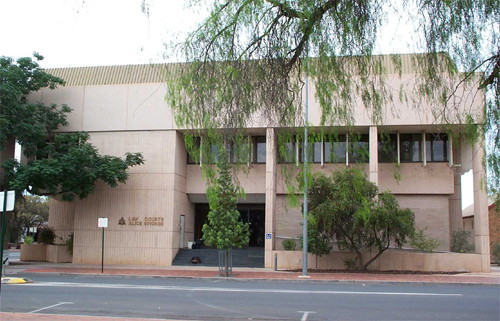 It was originally intended to be much larger than it is now, but the old Alice Springs gaol which was situated in that area, was retained and the building had to be redesigned.
It caters for the Supreme Court, and all the various courts constituted by Magistrates, with a separate facility for the Juvenile Court and Family Matters Court.