Alice Springs Supreme Court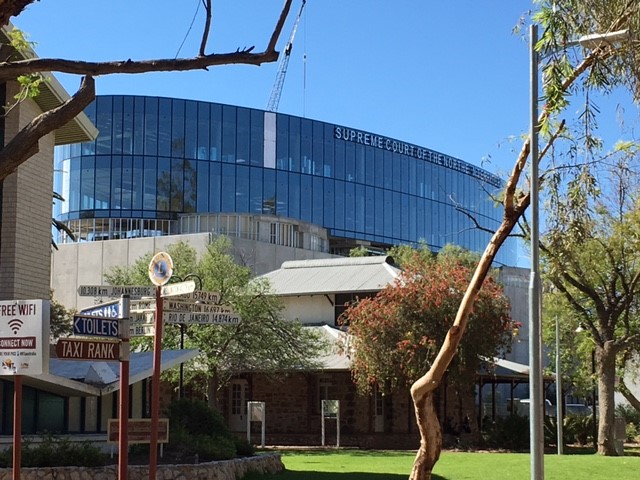 Today the Alice Springs Supreme Court (above) is a modern building that is easily identifiable from around the city. But that has not always been the case.
Originally controlled by South Australia, the Northern Territory only gained its own Supreme Court in 1911.
In Alice Springs a court had earlier been set up and in 1931 a decision was made to call it the Local Court at Stuart. This was because Stuart was the location of a telegraph station on the Adelaide to Darwin line, while Alice Springs was a nearby waterhole.
Because the population of Stuart was so small the practice was for the officer in charge of the telegraph station to act as a special magistrate. Early Magistrates sat in the staff dining room at the station. Local mounted police acted as court crier, prosecutor and chief Crown witness.
The town of Stuart was later officially gazetted as Alice Springs to avoid confusion that was going on between the names of the two places.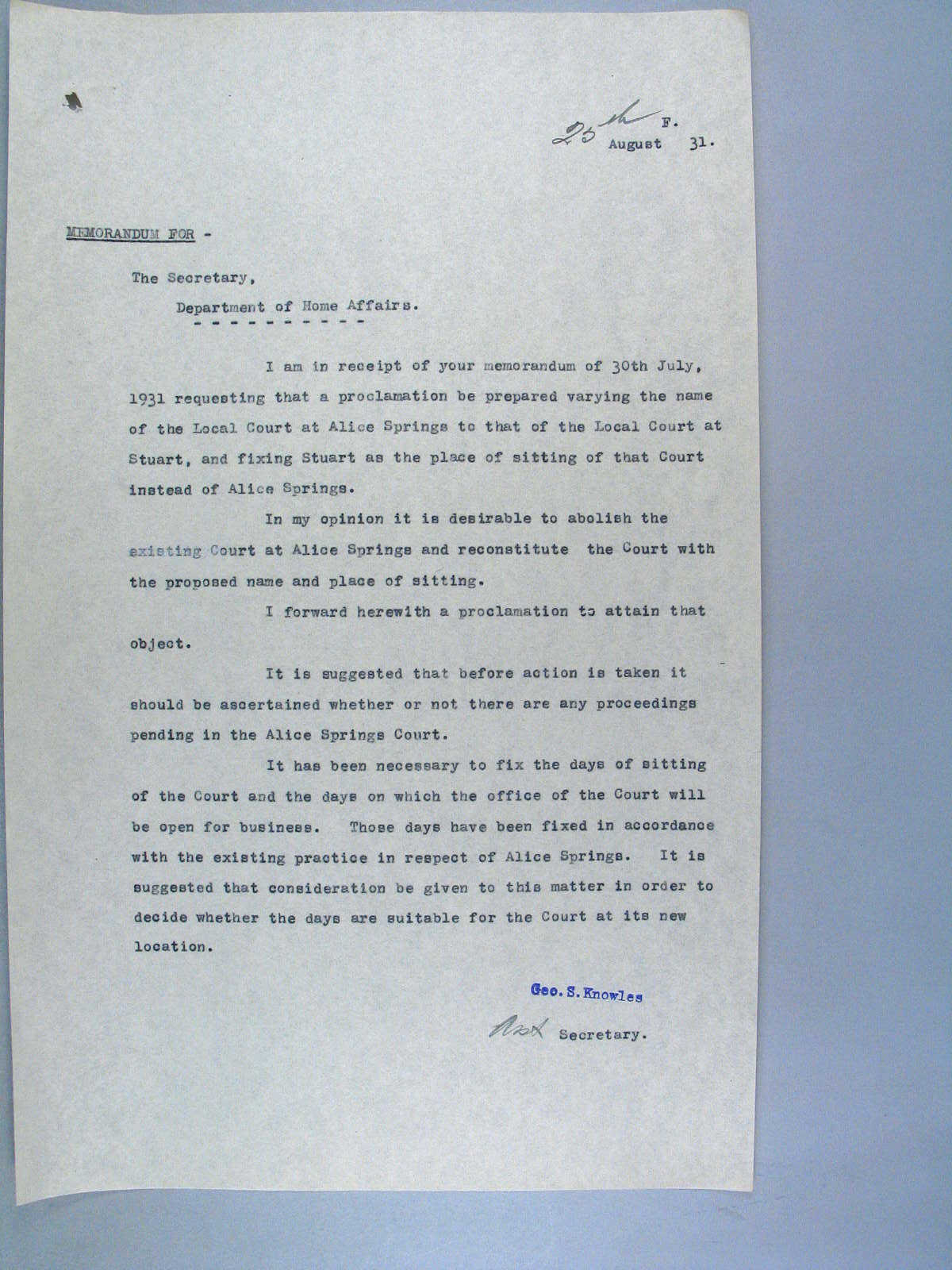 The building nowadays known as the 'Old Courthouse building' was opened in 1928. It was specially designed for the arid zone environment. When the Old Courthouse was built Central Australia was a separate territory and managed separately from the rest of the Northern Territory, which was named North Australia.
For many years the NT Supreme Court was based in Alice Springs, due to problems with facilities in Darwin. It remained there until 1948, when it moved back to Darwin. Local Court staff in Alice Springs continued to work from the Old Courthouse until 1980, when new courts were built in Parson's Street.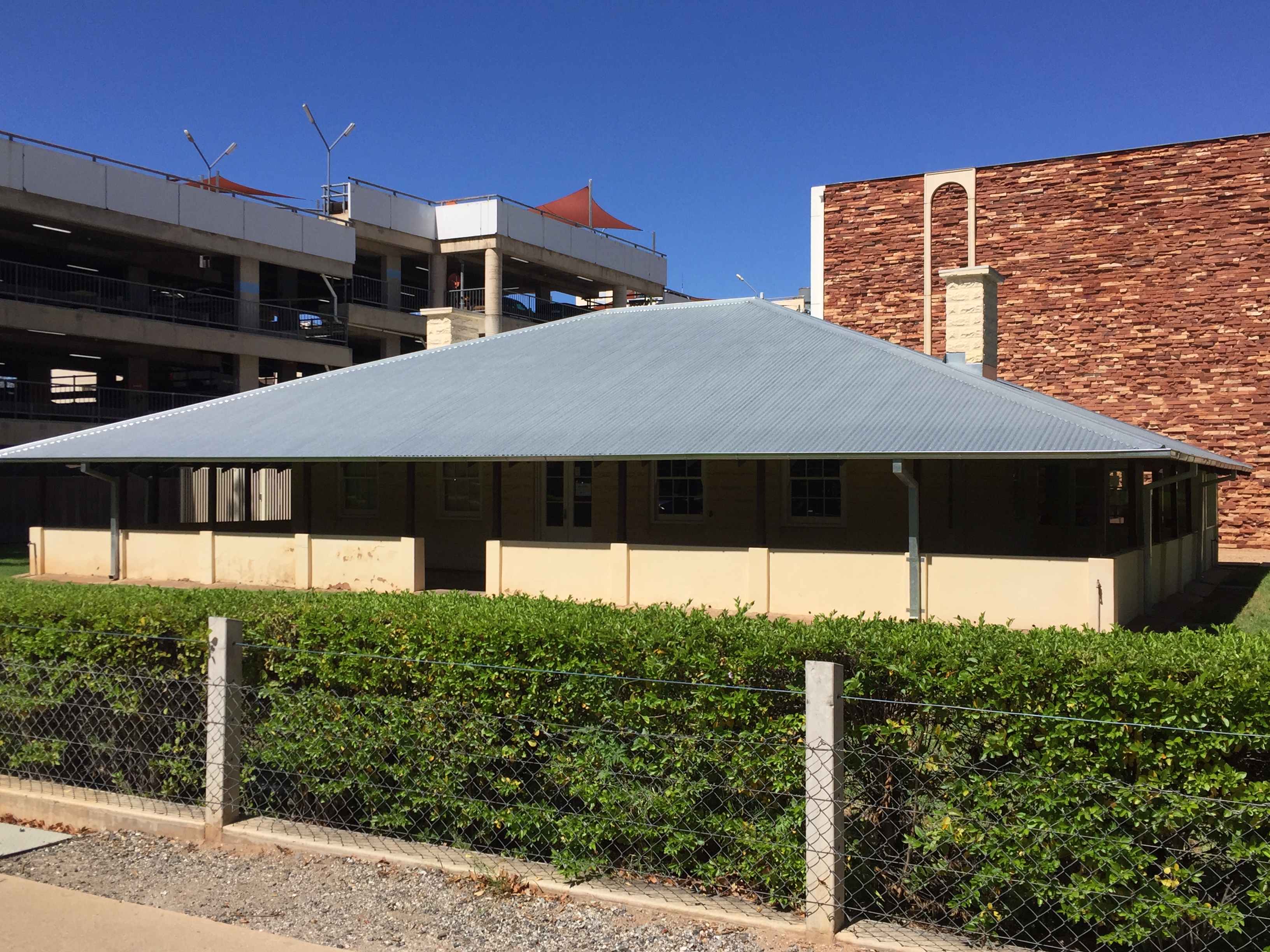 In 1980 the new law courts were opened. Costing about $3 million to complete, they were far more modern and better suited to court needs than the old Courthouse.

But over time the facilities at Parson's Street became inadequate to handle all matters and a separate Supreme Court was needed.
The current Supreme Court building in Alice Springs was opened in 2017 and is one of the city's tallest buildings, easily identifiable from nearby streets.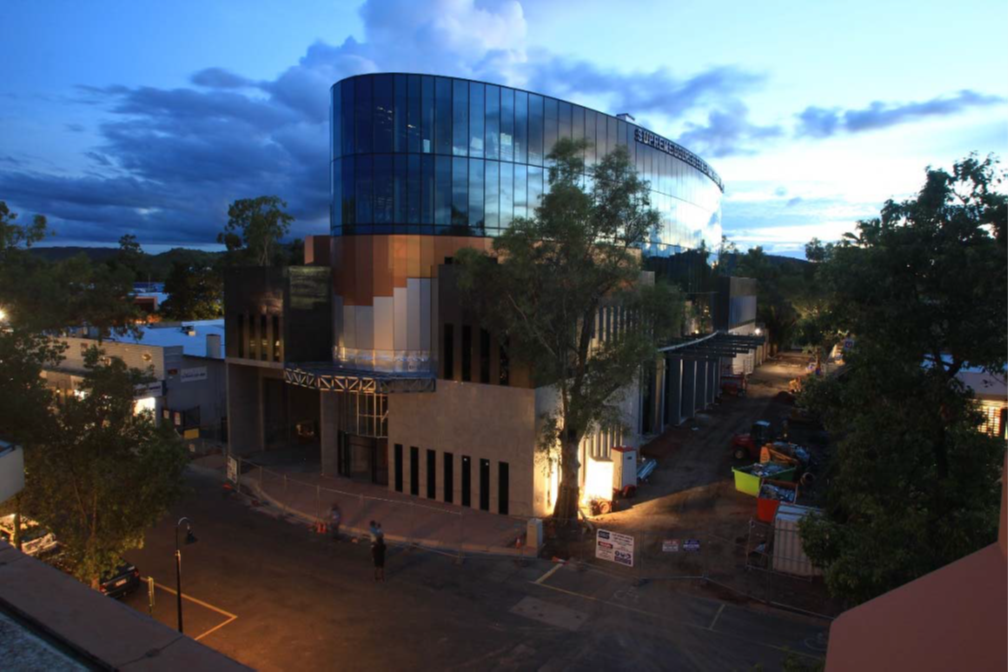 At its opening Chief Justice Grant said its size and singularity may suggest to some that the court was seeking to place itself above the community.
"Any such impression would be entirely mistaken. Every judge of this court performs his or her judicial function on the basis that this court and its judges are here to serve the community, not the other way around," the Chief Justice said.