The Registry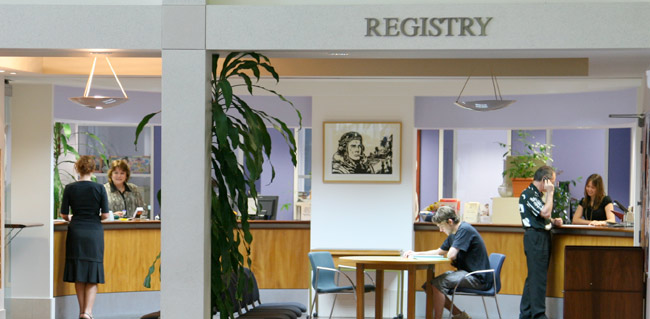 The Registrar of the Darwin Supreme Court is Renata Blanch; Sally Bolton is the Registrar of the Alice Springs Supreme Court. The Registrars are the Registrars of Probates, Registrars of the Land and Valuation Review Tribunal, Registrars of the Motor Accidents (Compensation) Appeals Tribunal, Secretary of the Legal Practitioners Admission Board and Registrars of the Legal Practitioners Disciplinary Tribunal.
The Registrars are also Criminal Registrars. This appointment extends the Registrars case management duties to cover the criminal jurisdiction as well as the civil. The rules provide for pre-trial conferences to be held in each matter, and the issues to be canvassed at the conferences are set out in detail in the Rules PDF (2.5 MB).
The Registrars main function is the case management of civil jurisdiction files. In that capacity the Registrars review, calls parties in for directions hearings and listing hearings and makes orders to ensure that practitioners are complying with Supreme Court Rules. This case management is shared with the Master and covers all current civil files, with the exception of those categorised for the attention of a Judge, in Darwin or Alice Springs. The Registrars also conduct callovers of matters requiring listing dates and taxes bills of costs.
The Registrars and the Registry support and assist the judiciary in its role of providing justice to the community and in providing an efficient and effective registry and information service to practitioners and members of the public.
The Senior Civil Clerk performs administrative duties, assists with Registry inquiries, is the first point of contact for persons wishing to be admitted as Legal Practitioners under either the Mutual Recognition Act or the Legal Profession Act and is responsible for the maintenance of the those records.
The Registry staff process all documents filed in the civil and related jurisdictions and the Court of Appeal; receipt, keep in safe custody and return subpoenaed items and exhibits in those jurisdictions; provide procedural assistance to the public and the legal profession; assist personal applicants with appeals and probate matters, perform functions in liaison with Court Recording Services and track, maintain and archive files in those jurisdictions.