The Honourable David John Davies Bevan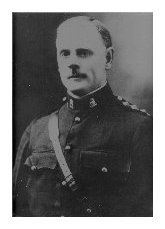 David Bevan served as a Judge of the Supreme Court of the Northern Territory from 1912 to 1920.
He was born in London on 11 January 1873 and moved to Melbourne in 1886 where he was educated at the Melbourne Church of England Grammar School and the Trinity College at the University of Melbourne.
He signed the Roll on 1 May 1901 and practised in Melbourne until 1912. During part of this time he became Chairman of the Victorian Football League Disciplinary Tribunal.
Bevan arrived in Darwin on the SS Empire on 21 May 1912 and was sworn in as a Judge of the Supreme Court on 23 May 1912.
He became good friends with the Administrator, Dr Gilruth and resided at Government House pending completion of his own official residence, but as Dr Gilruth's popularity waned, the community of Darwin saw Justice Bevan as lacking judicial independence. Dr Gilruth eventually returned to Melbourne in 1918, however there was still discontent with the administration in the Northern Territory and at a public meeting on 13 October 1919, a resolution was passed calling upon Bevan and other members of the Administration to "leave the Northern Territory by the next boat".
He departed on the SS Bambra on 18 October 1919 and, after a Royal Commission into the Northern Territory conducted by Justice Norman Ewing of the Tasmanian Supreme Court, was removed from office on 22 September 1920.
He sued the Government and settled out-of-court.
He eventually moved to Upper Beaconsfield and married Doris Louise Reed on 24 May 1924.
David Bevan died on 3 October 1954 at Upper Beaconsfield.