The Honourable Sally Gordon Thomas AM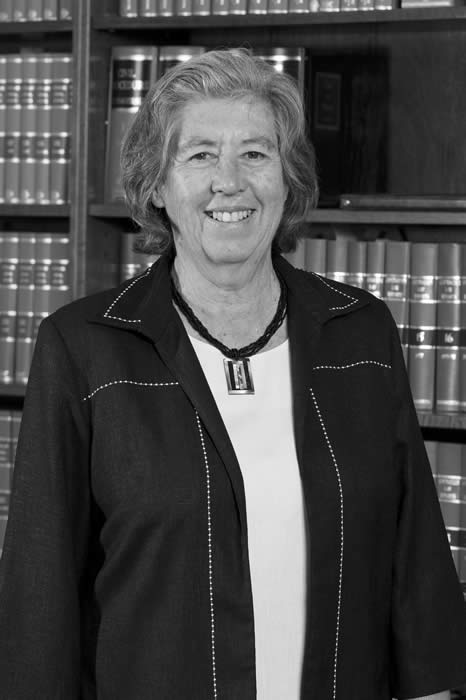 Sally Gordon Thomas was a Justice of the Supreme Court of the Northern Territory from 1992 - 2009. Justice Thomas was the first female Judge in the Northern Territory.
At the time of her appointment, Justice Thomas was the Chief Magistrate of the Northern Territory, having held that position since 1986. Prior to that, Justice Thomas had been a magistrate in the Northern Territory. She had been a partner in a legal firm in Sydney before coming to the Territory in 1978.
Justice Thomas was a Member of the Northern Territory University Council from 1989 to 2003. In 2003 the Northern Territory University changed its name and became part of the expanded Charles Darwin University. Justice Thomas was appointed to the Council of Charles Darwin University and elected Deputy Chancellor.
Justice Thomas was Chair of the Legal Aid Commission from 1990 to 1996. She was Chair of the Northern Territory Winston Churchill Fellowship Committee from 1992 to 2004. In 2004 she was appointed Deputy National Chair – Fellowship, of the Winston Churchill Memorial Trust.
Justice Thomas is patron of numerous organisations and was an Honorary Colonel in the NT Cadet Corp of the Australian Army from 1993 to 1997.
In June 2000 she was appointed as a Member of the Order of Australia.