The Honourable Sir William John Francis Kearney CBE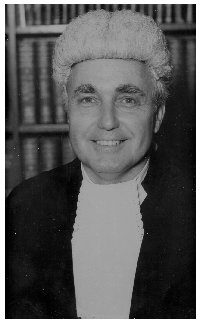 Sir William Kearney served as a Justice of the Supreme Court of the Northern Territory from 1982 to 1999.
Justice Kearney graduated with a Bachelor of Arts, Bachelor of Laws and Master of Laws from the University of Sydney and University College of London. He was a solicitor in New South Wales from 1959 to 1963 when he moved to Papua New Guinea and was a barrister and solicitor with the Papua New guinea Government Legal Services from 1963 to 1972.
Justice Kearney was an official member of the Papua New Guinea House of Assembly and Executive Council from 1972 to 1973 and the Secretary of Law from 1972 to 1975. He held a dormant commission as High Commissioner of Papua New Guinea from 1973 to 1975 and as Administrator in 1973.
Justice Kearney was appointed to the Papua New Guinea Supreme Court in 1976 and served there until 1982. He was Deputy Chief Justice of that Court from 1980 to 1982 and Chairman of the Parlty Salaries Tribunal from 1977 to 1982.
Justice Kearney was appointed to the Supreme Court of the Northern Territory in 1982 and was Aboriginal Land Commissioner from1982 to 1987. He was chairman of the Northern Territory Law Reform Committee from 1982 to 1990.
Justice Kearney was made a Commander of the Order of the British Empire in 1976 and a Knight Bachelor in 1982 for services to law in Papua New Guinea.