Supreme Court Jury Safety Plan
The Supreme Court of the Northern Territory has created a Jury Safety Plan outlining measures put in place in light of the COVID-19 situation.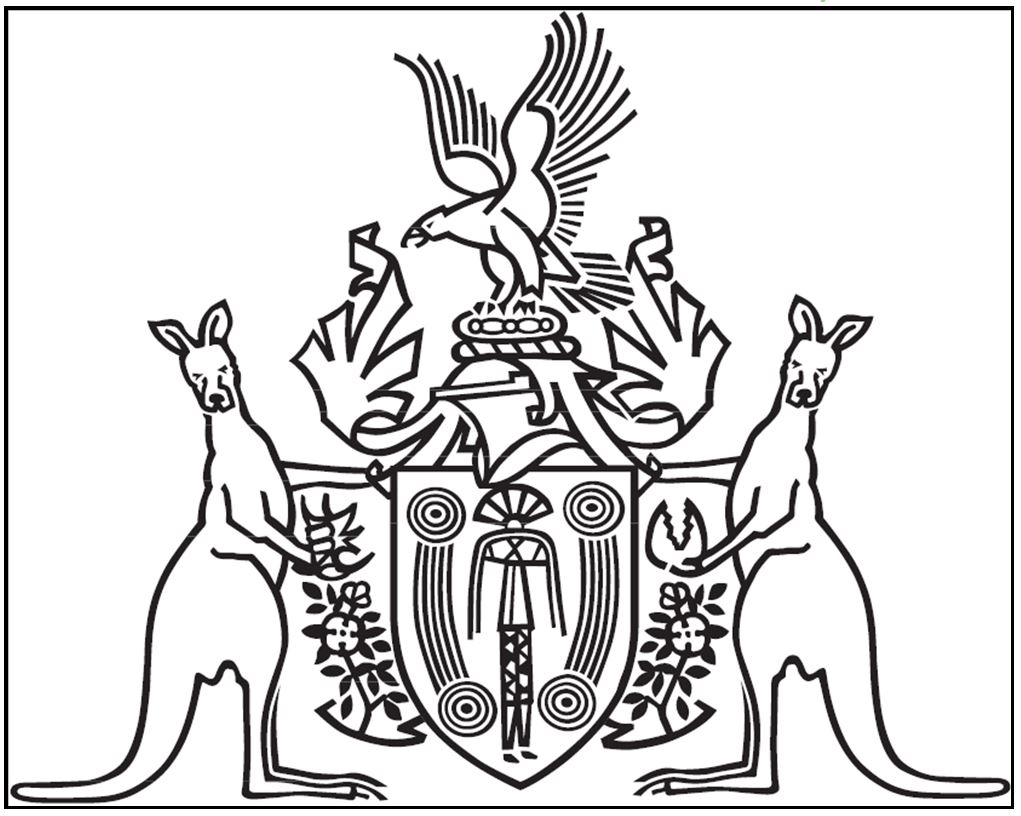 19 June, 2020
COVID-19 FACT SHEET

1.1 A COVID-19 Fact Sheet will be sent to Jurors with the Jury Summons, advising them of the precautionary measures and guidelines for their attendance. This fact sheet will also be available on the Supreme Court website.

JURY ATTENDANCE AND THE MUSTER ROOM

2.1 Sheriff's Officers will be stationed at the entrance of the Courts in Darwin and Alice Springs on jury empanelment days to make a visual assessment for symptoms of attendees entering the building (this is not an expert or medical assessment).
2.2 A panel member who is displaying symptoms will be directed to leave the Court immediately and to contact the Registry as soon as practicable thereafter for further instructions in relation to attendance for jury duty.
2.3 Cleaners will be engaged during each Jury Muster to clean the Registry and Sheriff's Office counters, and the Jury Muster Rooms during breaks.
2.4 Additional security guards will be rostered on to ensure that panel members observe physical distancing when waiting at and proceeding through the scanning point. Physical distancing signage will be placed near the scanning point, at the entrance to the Jury Muster Rooms and inside the Jury Muster Rooms.
2.5 The Jury Muster Room in Darwin is 80 m². Chairs have been removed from the Muster Room and other seating reconfigured to comply with social distancing requirements. No more than one jury panel shall be in the Jury Muster Room at any time. If a second Jury Muster is to take place it will be conducted inside Court 1, 2 or 3, depending upon availability.
2.6 In Alice Springs, the Jury Muster will be conducted in Court 1 prior to the commencement of the regular list at 10am so as to avoid contact with other court users. Panel members will be instructed to ensure that there is a vacant seat left between each panel member during the conduct of the Muster.
2.7 Fact Sheets will be available for the jurors inside the Jury Muster Rooms. The fact sheet will give an overview of the measures contained in this document.
2.8 The maximum amount of continuous time spent in the Jury Muster Rooms will be two hours.
2.9 Hand sanitiser will be available at the entrance of the Courts and inside the Jury Muster Rooms.
2.10 The Jury Muster Rooms shall be cleaned at the end of each day.
2.11 Once a jury is empanelled, the jury members will have their temperature screened by a Sheriff's Officer using a contactless thermometer at the first break after empanelment and at the commencement of each subsequent day.
2.12 If a juror registers a temperature of 38 degrees Celsius or over they will be isolated from other jurors and the matter reported to the Presiding Judge who will determine the appropriate action to take.

JURY ROOMS

| | |
| --- | --- |
| ROOM | SIZE |
| Jury room 2, Jury Room 3 | 38.0m² |
| Jury Room 5, Jury Room 6 | 44.4m² |
| Jury Room 10 | 31.2m² |
| Alice Springs | 32m² |

3.2 Jury rooms will have a 'maximum number of people allowed in this room = xx' sign outside of the foyer entrance, which must be complied with at all times.
3.3 In the jury deliberation rooms attached to the courts all ancillary furniture will be removed to allow 12 chairs to be spaced evenly in the room 1.5 m² apart.
3.4 If the Presiding Judge considers it necessary to provide an alternative jury deliberating room, in Darwin that will be accommodated in either the boardroom on Level 3, the Federal Circuit Court mediation suite, Court 11, the Jury Muster Room all the vacant office space on Level 3 formerly occupied by the Odyssey Team. In Alice Springs that will be accommodated in Court 2.
3.5 Jury room cleanliness and other matters
Jurors will only be in jury deliberation rooms for a maximum of two continuous hours without a break of at least 15 minutes.
Hand sanitiser will be available in all jury deliberation rooms.
All jugs and glasses have been removed from the jury deliberation rooms and replaced by bottled water.
Physical distancing signage will be placed into jury rooms.
Jury deliberation rooms including bathrooms will be cleaned twice a day – once during the luncheon break when all jurors will be asked to leave for that purpose and again at the end of the day.
Plastic gloves will be provided in jury deliberation rooms for handling of exhibits.
Jurors will only be given individual meals with no shared platters.

JURY MOVEMENT

4.1 Only those jurors with a physical disability will be permitted to use lifts and all other jurors will be escorted at all times by Sheriff's Officers.

THE JURY BOX

5.1 The Northern Territory Chief Health Officer has advised that the configuration of the jury boxes and the volume of airspace inside the court rooms is adequate for the protection of public safety.

THE COURT ROOMS

The Supreme Court in Darwin has five court rooms capable of holding jury trials – Courts 2, 3, 5, 6 and 10. Courts 2 and 3 have a seating capacity of 60 in the public galleries. Courts 5 and 6 have a lower seating capacity, while Court 10 has a limited seating capacity. In Alice Springs, Court 1 has a seating capacity of [insert number]. In each of those court rooms persons shall not sit in contiguous seats in the public gallery so that there is at least one empty seat between each person seated in the gallery except for the period during which a jury is being empanelled. That measure will be enforced by the Presiding Judge as necessary.
Sheriff's Officers and security will ensure that physical distancing is observed during the conduct of trials.
Email:
xavier.lacanna@nt.gov.au